Complimentary two-hour Machine Learning workshop
We'll help you get started with Machine Learning or review and recommend strategies to improve an existing ML-powered solution.
With access to the right expertise, we can help you achieve your desired business outcomes.
It can be difficult to know where to start and how to get started with Machine Learning (ML). Even if you've already got a model in production, ML initiatives can stall due to a number of factors—including model performance—which can occur during the experimentation phase or even while in production.
DiUS has the expertise to help you get started with ML or review and recommend strategies to improve an existing ML-powered solution. From understanding the business problem to taking a data-centric approach—including data pre-processing, sampling and augmentation—through to feature engineering and model improvements (such as model tuning and optimization), and/or alternative models.
Our specialist ML Practice can help you leverage the latest advancements in ML both internally and externally to improve operational efficiency or build new customer experiences through personalisation and ML-powered solutions. 
DiUS was the first partner to obtain the AWS Machine Learning Competency in Australia and New Zealand and the AWS Applied AI Competency in Asia Pacific and Japan.
Complete the form and we'll contact you to book in your workshop.
Whether you haven't started using ML or are already building ML-powered products, meet with a DiUS ML Consultant to help with any challenges on your journey. We can help you understand your business challenges and pick the right problem to get started. Or we can help review and recommend strategies to help improve your existing ML-powered solution.
We've helped our clients at every stage of the ML journey, from building PoCs to productionising pipelines and improving model accuracy.
DiUS helped bolttech with a machine learning-powered customer experience to automate & simplify the smartphone insurance buying process.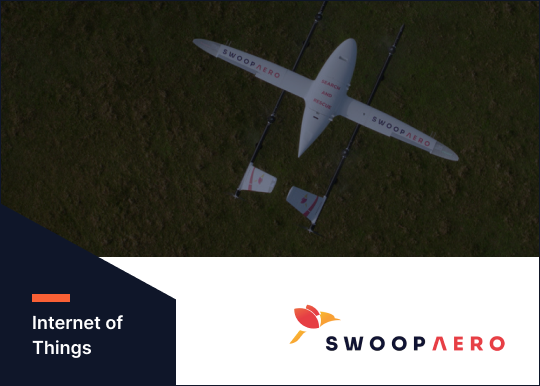 DiUS partnered with Swoop Aero to upgrade its technology platform with AWS IoT Core for greater reliability, security and safety at scale.
The new SaaS product, DataRock, will change the way mining companies worldwide work, from exploration through to extraction.
DiUS is a technology consultancy that specialises in using emerging technology to solve difficult problems, get new ideas to market or disrupt traditional business models.
With a cross-functional team of 150+ people across Australia and New Zealand, DiUS provides game-changing approaches to cloud enablement and product development— coupled with expertise in Internet of Things (IoT), big data, artificial intelligence and machine learning (ML).