What We Do
Our capabilities
Our services span the entire product lifecycle, from idea validation and proof of value, through to end-to-end digital product development. Learn more about our focus areas below.
We help you define, or redefine, the technology and implementation practices within your organisation to promote improved efficiency and speed to market. Our focus is on automating infrastructure through cloud, microservices, CI/CD , Kubernetes and upskilling teams using a DevOps approach. In particular, our rapid assessment of an organisation's current infrastructure helps identify where inefficiencies exist, where performance can be improved and where costs can be reduced—striking the right balance between cloud performance and cost. Find out more about our cloud optimisation capabilities.
DiUS partnered with nib to help them create a cloud platform that would enable the business to continually innovate, experiment and build competitive advantage, as well as enable the business to live its value of challenging the status quo.
DiUS helped CarAdvice migrate its existing Content Management System towards a serverless infrastructure; accelerating a shift towards an API-driven architecture.
DiUS partnered with Vodafone to improve the experience of their customers; responding to their desire to self serve rather than use traditional service options.
We provide expertise across the entire product lifecycle from ideation and service design, design sprints, proof of concepts, creating a minimum viable product and then building a cloud-native product to scale. Using a mix of lean user experience (UX) design and research methods – along with analytics, market research and user testing – our team facilitate and execute tech solutions, enabling you to make decisions quickly and with confidence. Find out more about our product development capabilities.
DiUS helped the Black Dog Institute build BrighterSide — a mobile application that acts as a self-help program to support people who are experiencing thoughts of suicide or self-harm.
Bringing innovative ideas to life with product design, UX and software engineering.
DiUS partnered with Medibank's strategy and innovation team to improve their ability to test new ideas and get them to market quickly with a product prototyping approach using Lean and Agile principles.
We create actionable insights from big and fast data. We use high performance compute to speed up algorithmic models, build big data processing pipelines, employ predictive analytics and machine learning to deliver new insights, model brand new algorithms and create data lakes to process and store fast data. Find out more about our data and analytics capabilities.
Looking for a technology partner with a big data capability, MYOB enlisted the help of DiUS with prototyping and building a next-generation data processing platform.
The Systems Biology and Personalised Medicine Division at the Walter and Eliza Hall Institute of Medical Research enlisted the help of DiUS to accelerate the processing and analysis of embarrassingly parallelizable data and image sets.
DiUS enables 40x faster analysis of multi-billion-row highly-sensitive patient databases.
Artificial Intelligence & Machine Learning
We're focused on helping organisations leverage the advancements in AI, specifically the ability of machine learning to solve complex, real-world business problems. We bring domain experts together with cloud and ML specialists to reinvent processes and discover new areas of opportunity. Find out more about our AI and ML capabilities.
Driving digital innovation with AI and computer vision to deliver a pioneering new business model.
DiUS and Solve Geosolutions extract new value in mining using artificial intelligence.
nib is one of Australia's fastest growing health insurers, providing health and medical insurance to over one million Australian and New Zealand residents.
We bring Internet of Things sensor information and digital together. We design, prototype and manufacture hardware with embedded software to create products that provide actionable insights from sensors and networks. We build data management platforms to correlate sensor information with Big Data sets to drive customer insights, trend analysis and predictions. Find out more about our IoT capabilities.
DiUS helped NSW Pathology transform its point-of-care solution with an IoT framework powered by Microsoft Azure.
Engineering a sustainable energy future through more IoT-enabled mini-grid communities.
Environmental Monitoring Solutions enlisted the help of DiUS with building an end-to-end IoT solution to help tackle the global petroleum industry problem of petrol station inefficiencies.
We leverage Human-Centred Design approaches to design and deliver solutions to meet user needs and are easy to use. We conduct user research, map an organisation's touchpoints to create a seamless customer experience.
Creating a new platform that staff can use to easily raise ideas and solve problems.
For the first time, ME Bank customers can now bank on-the-go using a new cross-platform mobile banking application built by DiUS in just eight weeks.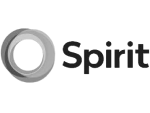 The SpiritX digital platform supports an aggressive growth strategy and meets market demand for bundled services.
We're experts at exploring  and mapping out how an idea can be built using a highly interactive, experimental and user-focused process. We can help you  validate if an idea has value before committing further investment.
DiUS partnered with nib to help them create a cloud platform that would enable the business to continually innovate, experiment and build competitive advantage, as well as enable the business to live its value of challenging the status quo.
Kao Australia teamed up with DiUS to explore an idea and design an experience to help engage their stakeholders and build brand advocacy.